Creamy Tomato Basil Soup
SERVINGS: 6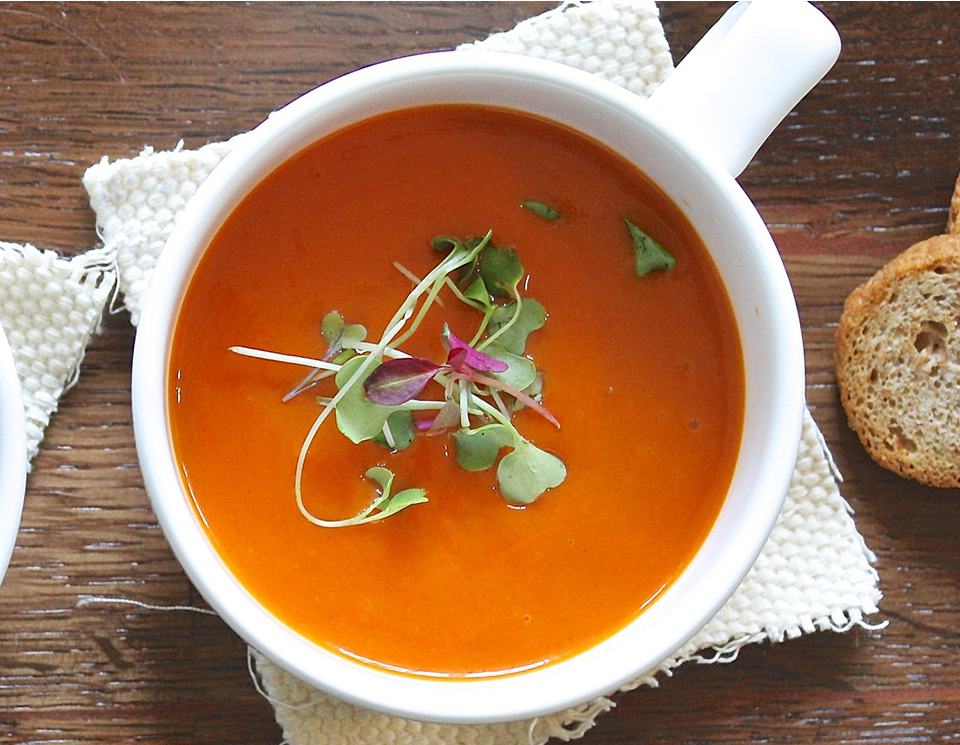 ingredients:
1 cup Mori-Nu® Silken Soy Purée
1/2 yellow onion, quartered
1 red bell pepper, quartered
2 lbs tomatoes, quartered
6 garlic cloves
1/3 cup extra virgin olive oil
2 cups vegetable stock
2 Tbsp tomato paste
1 tsp thyme
1 tsp oregano
1 bay leaf
Salt and pepper to taste
Fresh basil to serve
preparation:
Preheat oven to 425 degrees Fahrenheit.
On a non-stick baking sheet, coat onion, red bell pepper, tomatoes and garlic in olive oil.
Roast in oven for approximately 30 minutes, or until tender.
Add Mori-Nu Silken Soy Purée to a high-speed blender or food processor and purée until creamy.
Add in the roasted vegetables and vegetable stock, and purée again until soup is smooth.
Transfer to a large stock pot and mix in tomato paste, spices, and seasonings.
Simmer on low until heated through, approximately 20-30 minutes.
Serve hot, topped with fresh basil or garnish of your choice.