Tropical Berry Smoothie
SERVINGS: 4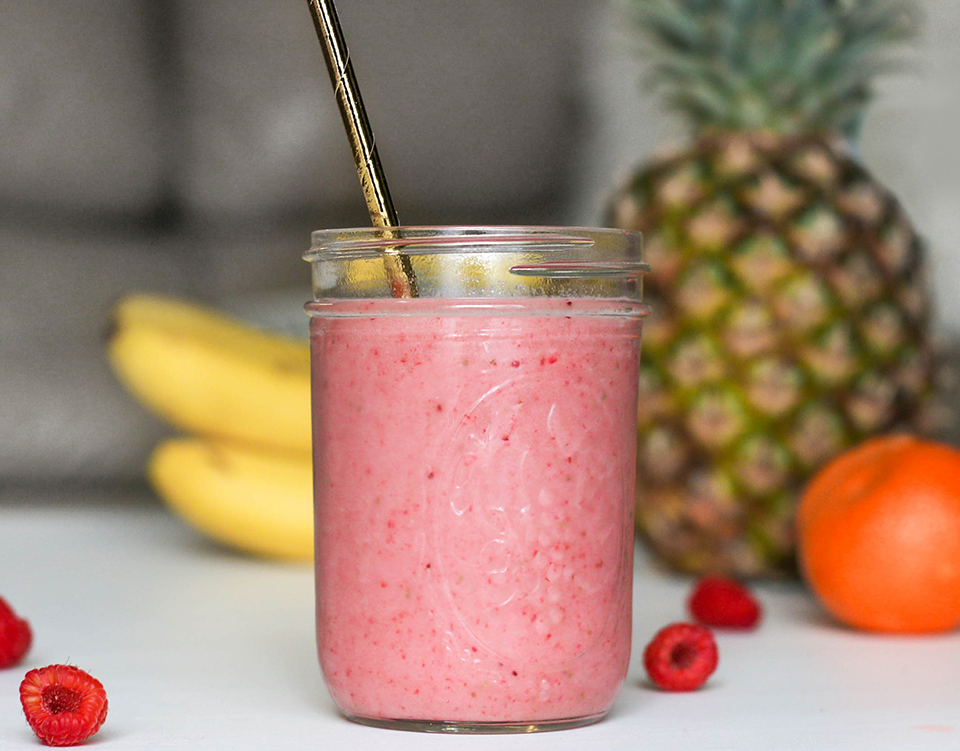 ingredients:
2 cups Mori-Nu® Silken Soy Purée
1/2 lb or 8 oz mixed berries (frozen)
1/4 lb or 4 oz tropical fruit such as mango and pineapple (frozen)
1/2 cup orange juice
1/2 cup ice
2 Tbsp granulated sugar (optional)
preparation:
Blend Mori-Nu Silken Soy Purée in a high-speed blender until creamy.
Add remaining ingredients and continue to blend until smooth and ingredients are well combined.
Serve chilled.