Not So Cheesy Cheesecake
SERVINGS: 16, recipe makes 2 pies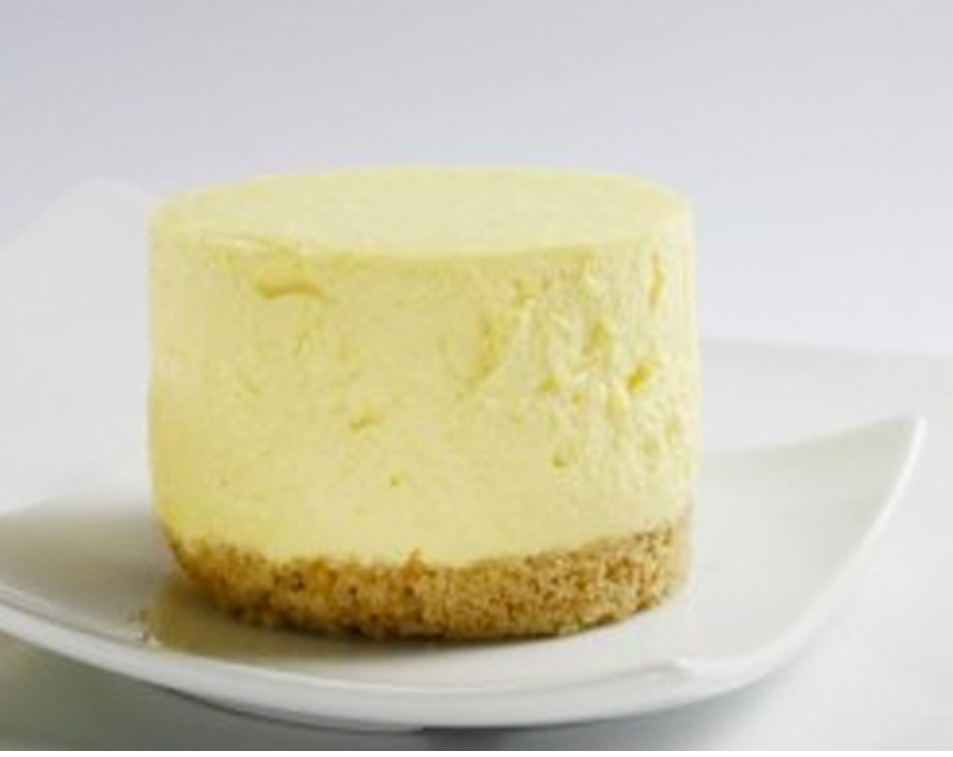 ingredients:
1 1/2 cups Mori-Nu® Silken Soy Purée
8 oz cream cheese (or vegan cream cheese)
3/4 cup sour cream (or vegan sour cream)
3 large eggs
1/3 cup sugar
2 tsp lemon zest
2 pre-made pie crusts (crumb or butter)
Fresh fruit for topping (optional)
preparation:
Preheat oven to 350 degrees Fahrenheit.
In a food processor, combine Mori-Nu Silken Soy Purée, cream cheese, sour cream, eggs, sugar, and lemon zest. Process until just blended.
Pour filling into prepared pie crust pans. Bake 20 minutes at 350 degrees Fahrenheit.
Reduce heat to 325 degrees Fahrenheit and bake 25 minutes more, until cake is almost set in center.
Turn off oven. Leave cake in oven, with door open, 20 minutes. Let cool completely on wire rack.
Cover cake and chill in refrigerator until set, at least 8 hours or overnight.
Serve with fresh fruit topping if desired.