Chocolate Pudding
SERVINGS: 6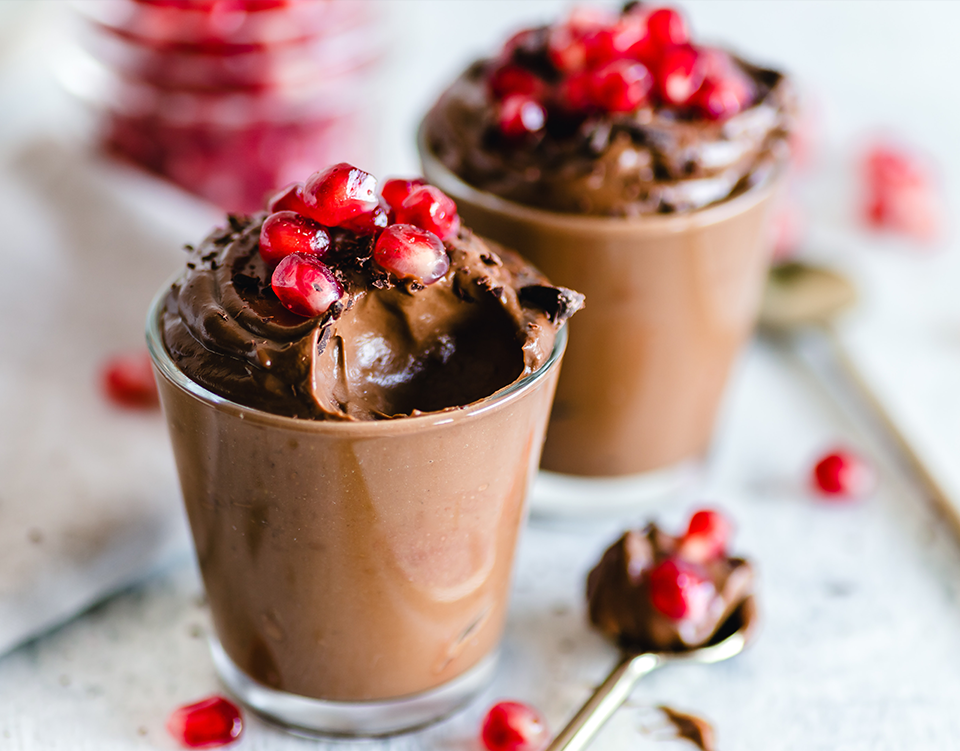 ingredients:
4 cups Mori-Nu® Silken Soy Purée
8 dates
1/2 cup cocoa powder
3 Tbsp maple syrup, or more for a sweeter pudding
preparation:
Soak dates in warm water for approximately 15 minutes or until softened.
Add dates, Mori-Nu Silken Soy Purée, cocoa powder, and maple syrup to a high-speed mixer or food processor. Purée or blend until smooth.
Transfer blended ingredients to a pot or saucepan and heat on low until mixture becomes thickened, approximately 5-10 minutes. Remove from heat and let cool.
Transfer mixture into a bowl, cover with plastic wrap, and chill in the refrigerator for at least 4 hours.
Serve chilled.